MH101® for the Deaf community workshop launched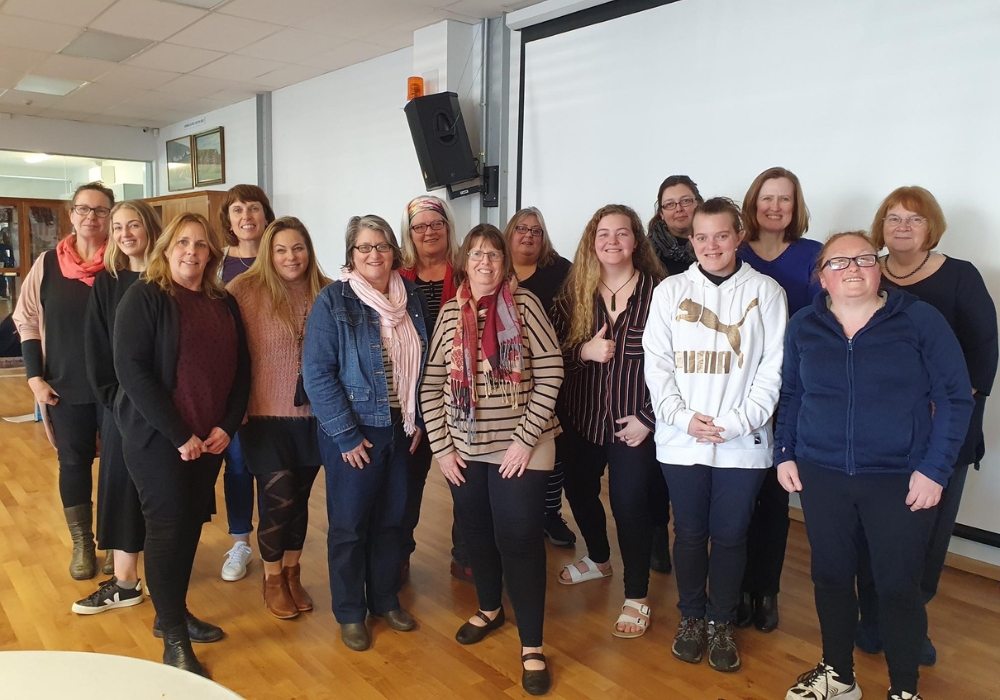 Published:
August 9, 2021
Blueprint for Learning's newest workshop, MH101® for the Deaf Community, was successfully launched with the first workshop held over two days in July.
Hosted by Deaf Aotearoa, the inaugural workshop was held at the Deaf Club in Christchurch and attended by 13 members of the Deaf community.
It was run by Celia King, a Deaf facilitator and Katie Siueva, a hearing facilitator, who were supported by two New Zealand Sign Language interpreters.
"The Deaf community does not often have the opportunity to learn about mental health in an accessible way so we were thrilled to work with members of the Deaf community to create a workshop that works for them," said Angela Gruar, Blueprint for Learning manager.
"Adapting our MH101® workshop for the Deaf community has been an eye-opening experience for our team. We're grateful to everyone who contributed to the development of this workshop."
MH101® for the Deaf Community was the result of a co-design project with Platform Trust. A pilot workshop was held in September 2020, during New Zealand Sign Language Week, and informed the development of the workshop, including the adaption of the workbook and workshop structure.
"Blueprint workshops are designed to be interesting and interactive, engaging with people no matter their learning style. This meant an adjusted approach was needed to make sure it met the needs of the Deaf community.
"One example of this was the addition of QR codes to the workbook. The codes take participants to videos where key ideas from the workshop are explained in New Zealand Sign Language."
Feedback from workshop participants included:
Love how the booklet was made Deaf friendly, including the bar code for links in NZSL.
Having a workshop for Deaf and hearing allies, created a comfortable atmosphere to interact with each other.
According to the National Foundation for Deaf & Hard of Hearing, there are over 880,000 New Zealanders who are Deaf or hard of hearing.
Photo: Participants of the first MH101® for the Deaf community workshop with facilitators Katie Siueva (second from left) and Celia King (far right back).
Interested in a MH101® for the Deaf Community workshop?
Contact us for more information.