Commitment made to achieve Rainbow Tick accreditation
Published:
November 27, 2020
Blueprint for Learning is thrilled to announce our commitment to achieving Rainbow Tick accreditation within the next year.
We began this journey in October 2020 and will spend the first year ensuring our policies, procedures and workplace environment met the requirements for Rainbow inclusion in the workplace.
"As an organisation, we are passionate about creating a truly diverse and inclusive workplace, and workshop environment so it is exciting to be on this journey," said Patrice Dennis, Blueprint for Learning programme manager, who is leading the project to gain accreditation.
"Gaining the Rainbow Tick is a very visible way for us to demonstrate that we are an inclusive workplace, which extends into our workshops. More importantly, the process to gain accreditation will help us to be confident that we are doing everything we can to support our Rainbow team members, or discover where we need to challenge ourselves to do better."
The Blueprint_Kanorau_Charter is at the core of the Te Pou and Blueprint for Learning's commitment to diversity and inclusion so was instrumental in beginning the Rainbow Tick accreditation journey. The charter draws on the principles of Te Tiriti o Waitangi, the Human Rights Act, and the United Nations Convention on the Rights of Persons with Disabilities.
Rainbow Tick was established in 2014 as a proactive approach to promote wellbeing by reducing workplace discrimination against people from LGBTTQI+ communities.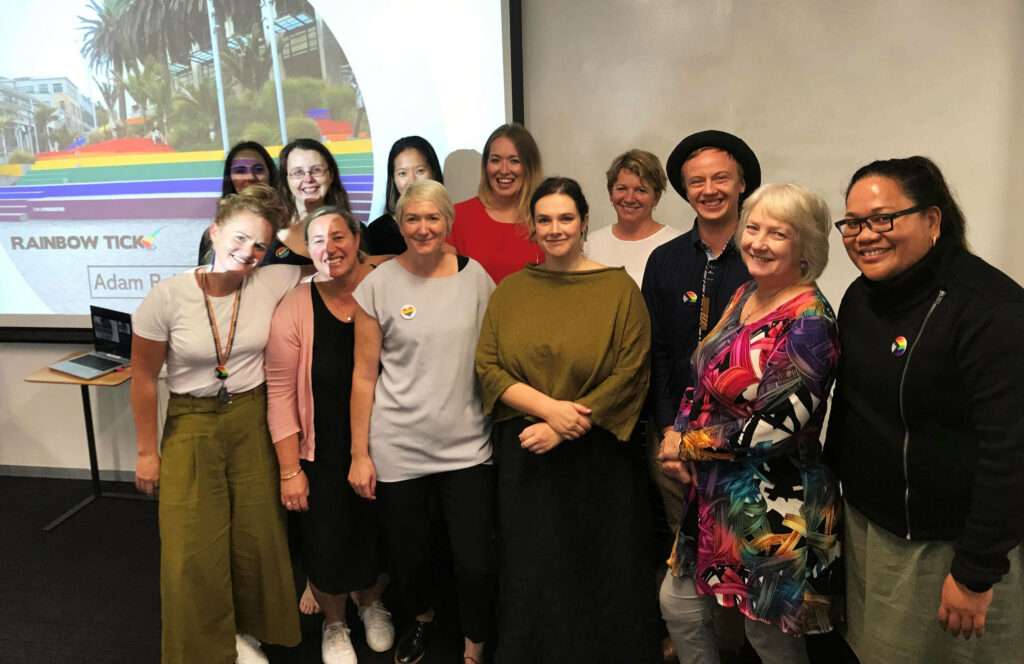 The Blueprint for Learning team enjoyed their Rainbow Tick workshop with Rainbow Tick Programme Manager Adam Rohe (third from right).