Our facilitators come together to build connections and learn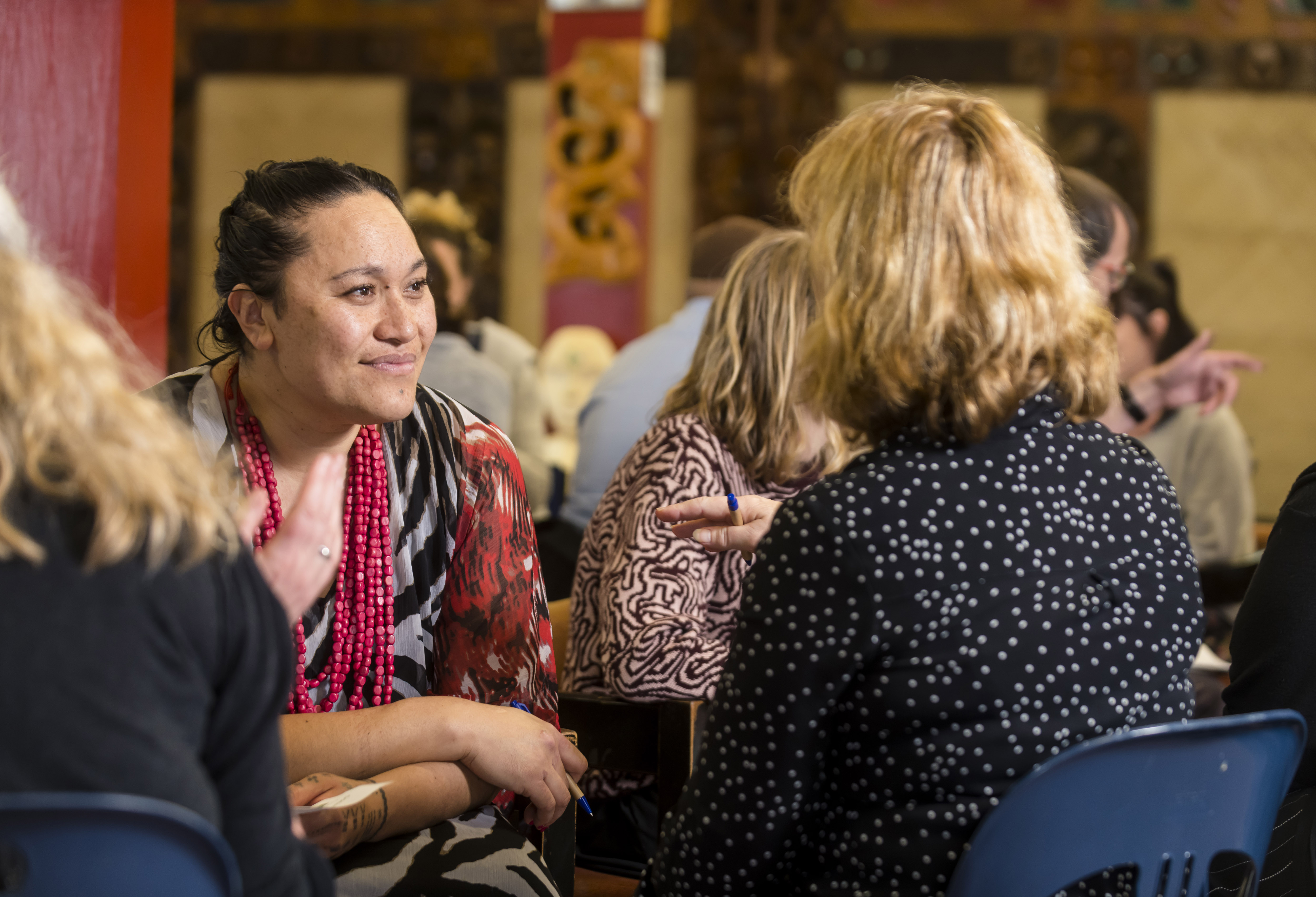 Once a year we bring all of our wonderful facilitators together from around New Zealand for a training day.
This year was an opportunity to be together and build connections between those who have been facilitating MH101® for some time, those just starting out with MH101® or our new programme Addiction 101, and the wider Blueprint team.
Our focus was on supporting facilitation skills, and new procedures.
With such a lot of growth in our programmes, our Learning and Development advisor has worked closely with the team to finetune our workshop delivery procedures. These are important to ensure the high quality and consistency of the workshops we deliver, and that facilitators are supported to keep doing the awesome work they do.
The first day was at Maraeroa Marae in Porirua, a fantastic environment for cross-team discussion about the Power of Contact, while giving us all an introduction to facilitating in a marae setting.
Another highlight was a workshop delivered by Ako Aotearoa, sharing many adult education principles and tools out of which everyone found something to take away.
Caro Swanson's high-impact presentation reminded us again about the importance of the language we use, how words can perpetuate stigma and discrimination, or, chosen wisely and kindly can break it down.
MH101® facilitators were together for an extra day for the roll-out of the revised MH101® content and delivery format. This was a really exciting day and the result of many months of consultation, collaboration and trial and error!
Our MH101® facilitators took the bull by the horns and co-facilitated sections of the new workshop in turns. It was a great opportunity to run through the whole lesson plan, get a feel for the new approach, and support each other in action.
We are excited about starting to deliver a refreshed MH101® in 2020 – watch this space!