In-person workshops under the Covid-19 Protection Framework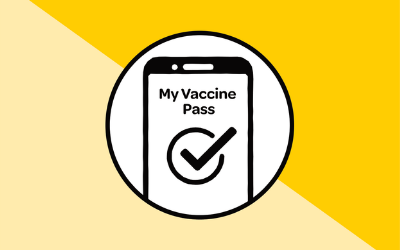 On 3 December 2021, Aotearoa New Zealand moved into the Covid-19 Protection Framework (traffic lights).
In the interests of maintaining the health and safety of our staff, facilitators, and participants, we have made the decision that all participants attending in-person workshops must be fully vaccinated against Covid-19.
Participants will be required to show evidence of vaccination or exemption through My Vaccine Pass before they can enter the workshop. Workshop venues may also require this before entry.
For anyone who cannot meet this requirement, our online workshops are available and will continue to be offered.
All Blueprint for Learning staff and workshop facilitators are required to be fully vaccinated under the Health mandate.
The vaccination requirement will be in place at all settings (Red, Orange, Green) of the traffic light system across all regions of Aotearoa. We are constantly reviewing all public health guidance and this decision will be reviewed in June 2022 or earlier if warranted.
In addition, every workshop will follow the New Zealand Government's public health guidelines to ensure safety and reduce the risk of any Covid-19 transmission. We all have a role to play in keeping each other safe and we ask participants to abide by all safety precautions in place during their workshop.
Maintain a 1 metre distance from the other workshop participants and the facilitators (under Red and Orange settings).
Hand sanitiser will be available at every workshop. Participants are encouraged to wash their hands or sanitise regularly.
Workshop attendance will be recorded but participants should sign in at the venue using the NZ COVID Tracer app.
Participants are welcome to wear a face covering throughout their workshop if they wish to do so. Face coverings are required when participants are working in groups or moving around the venue.
Do not attend a workshop if you are unwell.
Participants will be asked to leave the workshop if they become unwell or show cold or flu symptoms.
We have not taken this decision lightly but the health and wellbeing of our workshop participants and facilitators remains our top priority. It is a challenging time for everyone as we navigate this new stage of the pandemic. Thank you for your continued support and understanding.
If you have any concerns about attending a workshop, please contact our team on 04 381 6470 or info@blueprint.co.nz.